I'm a firm believer in networking. In fact I credit my network with a great part of why I have achieved my goals in the last five years. My journey from intention through to completion just would not have been possible without my friends, mentors and contacts. Many of the people responsible for where I am I met through this site.
You and I both have unlimited access to humanities greatest networking tool. All you need to do is tap into it.
Of course I am talking about Social Media …
As I embark on the next phase of my journey, our long-planned and wished for move to Canada, I have been reflecting on what I need to establish a new geographically based network. The idea is both daunting and exciting, but I realized there are seven ways that social media is going to help me in my project.
I would be interested if you would agree or if you can add to this list …

How Social Media Helps Your Professional Networking
1#: Visibility
The most immediate piece that struck me when laying out my networking plans was that I can mingle with the Calgary folks from my current base here in the UK. This is super powerful when you think about it. I could have in fact have chosen where to move based on how receptive the locals were to me if I needed to!
As it turned out, Calgarians are lovely welcoming people, as most Canadians are, so a ton of people have been very kind when I have reached out already. Flip this around and you will see how visible the people you want to discover and meet become when they engage in social media.
How might I find a Realtor in a foreign city before the internet? I would have to go there and pick up a local newspaper I guess. Now I can just search blogs, Twitter and Facebook. In fact, that is exactly how I found my Calgary Realtor in around 10 minutes!
What this means to you is if you want to increase your visibility in a certain group, niche or tribe, start discovering them and introduce yourself before you make any physical moves!
Download the BizBudding Blogging Guide
Download the BizBudding Get Started Blogging PDF guide PLUS get my blogging advice in future newsletters
#2: Pace
Real world networking is great for deepening relationships and forming close bonds. This is why I travel over 100,000 miles in flying metal boxes each year. Online networking is just faster and more efficient for making initial contact and increasing your reach.
The lesson here is to let the internet do the heavy lifting, then after making contact grow relationships in person where possible.
#3: Common Interests
Conversations start around common interests. People in social media congregate around common interests. We can find people in Twitter lists and Twitter chats, Facebook and LinkedIn groups, blogs and so on. Where there is an interest there is a social media gathering. This makes it perfect for finding people just like you!
Our big tip here is to work out what you are passionate about then discover the places other people with the same passion hang out. Make some friends!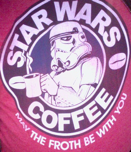 #4: Shared Goals
OK, I get it, you do not have time to chat. Rather than interests, find people with the same goals. Join mastermind groups, training, workshops, partners, joint ventures … Again, LinkedIn, blogs and Twitter are all places where you can find potential partners, and be informed of training or workshops that are taking place.
There are also hashtags you can follow for almost every event now, so you can follow the topics and who is representing remotely.
Find people who are aligned with what you hope to achieve and you are more likely to achieve it.
#5: Sense of Connection
Once you have found the people who match your criteria, you can start having conversations without feeling like you have to do this big routine to break the ice. Once you are in conversation you can maintain the relationship with a light touch, knowing they are only a Tweet or status message away.
I'm one of those people who HATES the telephone, but finds it easy to have a gajillion textual conversations on the go each day! Maintain your connections by remembering to keep listening for your networks news, and let people know what is going on in your world too.
Update Twitter, Facebook and LinkedIn with any changes and to let folks know you are still thinking about them!
#6: Self Disclosure
A big part of forming human relationships is "self disclosure" where you give people a little of yourself, your story, and your thoughts. Of course social media is full of self disclosure to the point of Too Much Information at times!
Through your blog, photographs, video and your updates you can give people a sense of who you are, your personality, and they can pick up as much or as little as they need.
What you need to take care of though is decide your boundaries, how much you are happy to share, and to ensure that you are not giving people a distorted or unhelpful impression.
#7: Community Cohesion
Once a part of a community social media helps you strengthen the bonds, through news, discussions, events, and help. Through social media you no longer have to wait to access the latest gossip!
Be careful that you are seen a positive influence and a genuinely helpful community member through what you say, your sharing and your actions.
Summary
I am an introvert so before the social media tools came around I often struggled to make progress with networking. Through social media I have been able to make great strides, at a distance, so now even this shy networker can develop a brilliant support network.
How has social media helped you with your networking? Please share in the comments …