Did you win? 🙂
Wow! I knew this Social Media Success Summit was generating a lot of interest, but when I had the idea to hold a competition to win tickets I didn't realize how much it would take over my Twitter stream and test my web hosting to the limit!
Every time it was retweeted there would be another spike of dozens of people arriving simultaneously – so glad I switched to a more robust hosting service!
At the time of writing the summit is very close to selling out the available seats, so the lucky winners are getting an even better deal than we originally thought.
If you have been on the fence about signing up to grab your own seat, you had better get in quick.
Thank you to everyone who entered, either through spreading the word on Twitter or through writing some excellent blog posts.
Before I announce the winners, I need to give a shout out to the runners up who did such a great job in their writing. Starting with a pretty unorthodox entry …
If your entry is in this list then get in touch and I will sort you out a consolation prize 🙂
So, who won?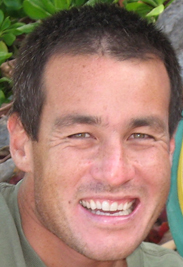 Charles Bohannan with his impassioned plea
For example, I've been laboring on this blog for 8 months now. I've gone from scared, skeptical newbie to committed, confident blogger, and I'm proud of my progress. Every morning at 4:30 I roll out of bed and start another day of writing killer flagship content, and I love it.

But writing is not enough. Despite my content efforts, my blog barely makes a blip on the blogosphere radar. Why is this? Because I don't have social media strategy! [And I need one, Chris.]
RANDOM TWEET WINNER:
http://www.random.org/ – #218
Well done Tracy – there were well over 1,000 Tweets of the #smsuccess message!
Now before those of you who did not win gather your pitchforks and start lighting torches and march on Garrett Towers, there is still a chance to win a ticket. Charles has stated in his post that he will give away his spare ticket on his blog, so I suggest you hold him to that promise! 😉
Thanks to everyone who entered and joined in the fun 🙂